At Sync or Swim, we pride ourselves on the fact that 100% of our clients are referred.
We consider that this is because our client's know that our passion is to help. 
We support clients and employees in all facets of business, professional and personal development.
The only thing we do not do is our clients trade!
You can read more about us here.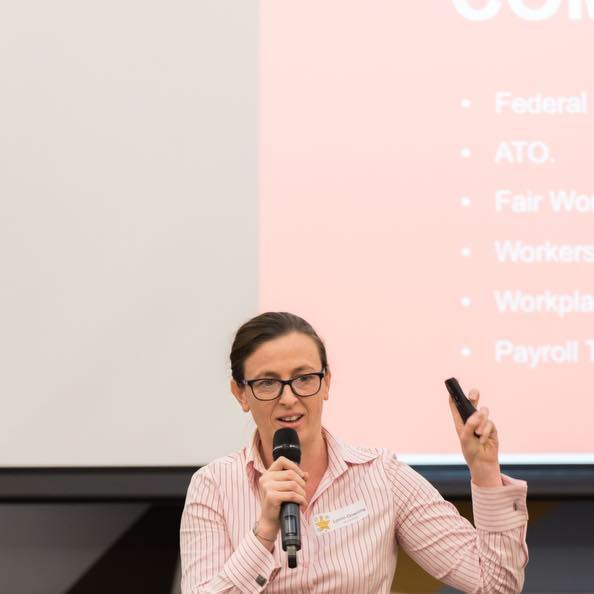 Meet Loren Downing, Director of Sync or Swim.
Loren has been operating Sync or Swim for 10 years.
Before that she had a 10 year corporate career within the insurance industry and on the side helping small business as a hobby.
During her corporate era she changed roles every 2 years to hone a new craft. e.g. Buying and Selling businesses, managing large teams, driving cultural change, doing the Budgeting and Financial Reporting for the Board and driving initiatives to grow successful business units.
With this experience under her belt, she thought it was time to bring the corporate edge to small business! And help the businesses that really need it and where she could make an impactful and noticeable difference. But more importantly develop life long relationships helping people fulfil their dreams.
You can watch this video to learn how Loren came to start Sync or Swim.
Loren has a Bachelor's degree in Applied Finance and a Post Graduate Diploma of Business Studies. Although Loren strongly believes the best education she had was completing a 1 month TEFL course teaching English to kids and corporates in Vietnam. And then went on to teach for a short period of time in Vietnam and France. This taught Loren the craft of removing jargon and thinking creatively to get things across and done!
We hope you find her no raw, jargon-free, no bullshit approach refreshing.